Plasma Pen – Fibroblasting
A noninvasive fibroblasting sublimation treatment, suitable for targeting lines and wrinkles, loose skin, stretch marks, and pigmentation.
As we age our dermal layer thins, less collagen is produced & these changes in the scaffolding of our skin cause it to wrinkle & sag and to lose laxity & texture.
The plasma pen encourages skin tightening using a continuous direct energy source; we ionize nitrogen & oxygen in the air to create a plasma gas. During the procedure, tiny plasma flash is being discharged from the tip of the Plasma Pen handpiece. Results improve significantly over the coming months.
Our Plasma Pen delivers a brighter, more contoured youthful appearance with minimal downtime. The results of the treatment are virtually immediate and incredibly long-lasting!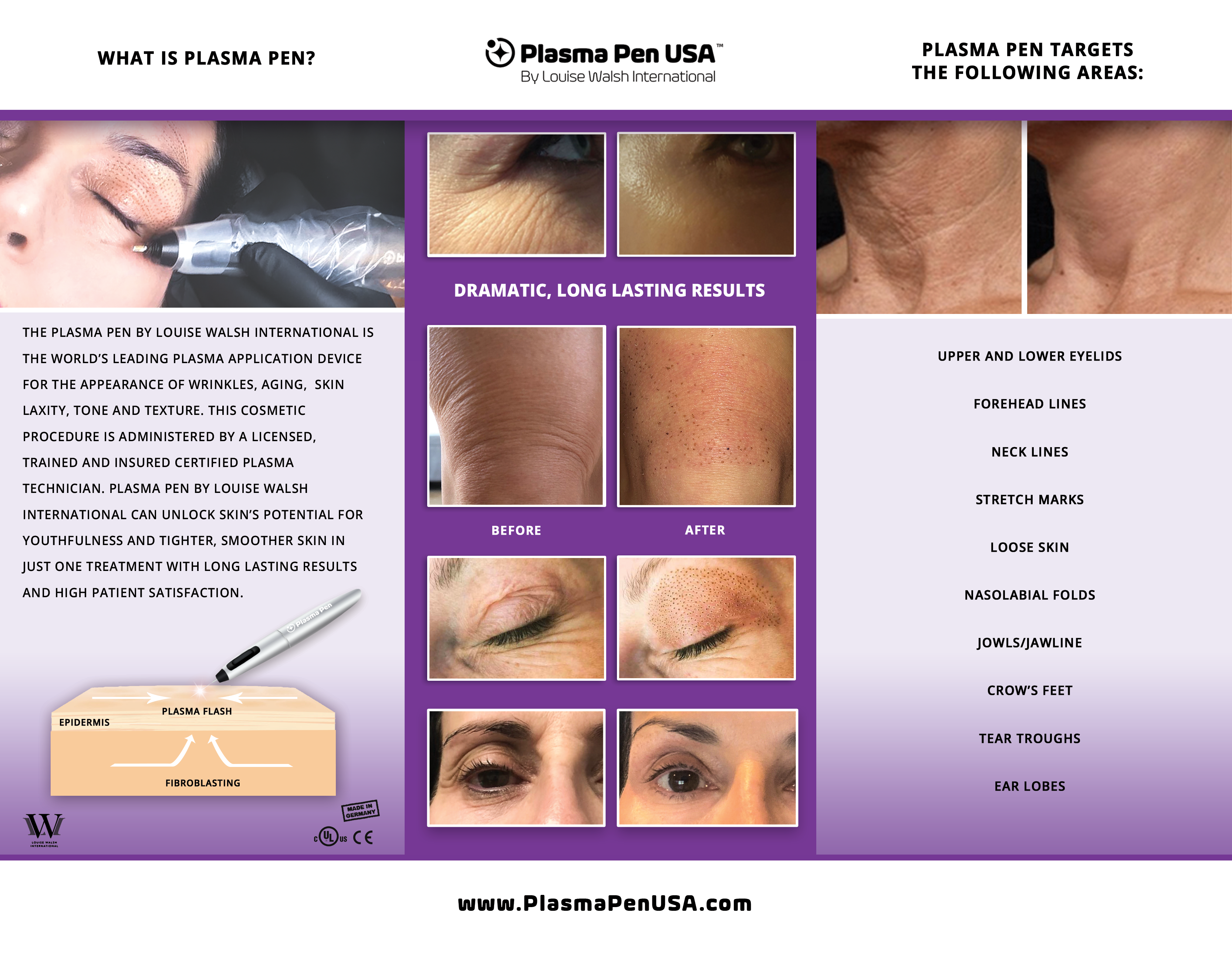 Schedule an Appointment Online