Hydrafacial  MD™ – The futuristic facial treatment featuring a magic vortex wand: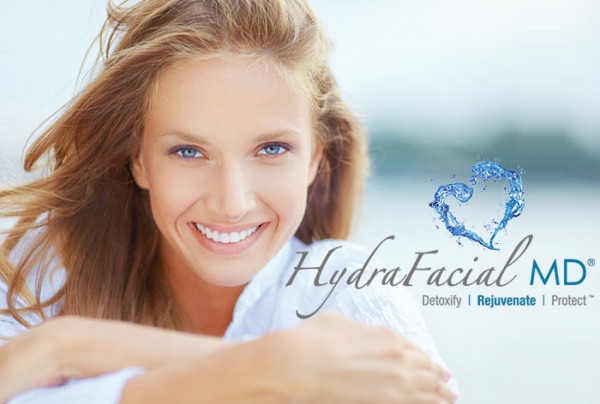 Are you ready to try an exciting futuristic facial that promises immediate and long term results with no downtime? If you answered yes, then the Hydrafacial MD ™ just might become your new favorite aesthetic treatment.
The world of medical aesthetics is constantly evolving and advanced technologies continue to improve our treatment choices.  Through these advancements the Hydrafacial MD™ was born.  By combining a soothing, hydrating spa facial with advanced medical technology clients can now receive an all in one treatment that not only offers the best of both worlds but, actually delivers highly effective clinical results.
The Hydrafacial MD™ is one of the most advanced facial treatments to hit the market and utilizes a giant, high tech, futuristic machine AKA "A tech lovers dream".  Hydrafacial MD™ has been well received by celebrities in Hollywood and has been deemed "The Red Carpet Facial" because even after only one treatment your skin is "Red Carpet Ready".
Celebrities aren't the only ones taking notice of this treatment, the press is too and the device has been featured in a multitude of beauty related magazine along with various television shows including, The Real Housewives of Beverly Hills, The Doctors, and Extra TV.
So what exactly is a Hydrafacial™?
It is a multi-step, non-invasive skin resurfacing and rejuvenation treatment that addresses all aspects of skin health while providing clients with immediate and long -term benefits.
The steps include:
Vortex Cleaning – Mechanical deep cleaning that cleans pores and lifts away skin impurities.
Hydropeel Exfoliation ™ – Resurfaces skin without irritation utilizing salicylic and glycolic acids to remove dead skin cells.
Vortex Extraction – Painlessly sucks out blackheads, whiteheads and sebum. Basically a "wet vacuum" for your skin.
Vortex Fusion – Infusion of nutrient rich antioxidants and hydrating serums.
LED Light Therapy – Addresses acne, bacteria, cellular turnover & rosacea.
Is this treatment for me?
Hydrafacial MD™ is suitable for all skin types, even the most sensitive skin. This treatment is ideal for anyone looking for a gentle yet very effective way to achieve facial rejuvenation with immediate results and no downtime.
Where can I receive this treatment locally?
Premier Wellness Center  in Anthem is now offering the Hydrafacial MD™ and is offering a $99 introductory special (good for first visit treatment only). Call 623-399-8222 to schedule.